At the very least, I feel too pressured. I'm definitely moving out, and if we don't completely go our separate ways, I have to slow things down. Why can't this be easier?
Though I've known that I would come to this point eventually, I'm having a very hard time coming to terms with the fact that I'm going to break up with my boyfriend soon. A fair majority of me wants things to remain the same. But I've gotta go it on my own, figure things out for myself.
Apparently ... I have been nudged. Why, I do not know. As I have nothing interesting to say, here is a post. Ask whatever I was nudged about. Unless I was randomly nudged for no good reason and I wasted time typing this. And in that case ... uhh ... you don't have to ask anything at all. This will just be a completely random post about nudging.
this
to

in what is possibly the simplest tutorial ever.
Going from
+5 Nightmare Before Christmas
+10 Grey's Anatomy (including 3.01)
+5 X-Files (read: Krycek)
+2 Joaquin Phoenix (Gladiator)
(
Here be icons!
Collapse
)
+11 Doctor Who 2005 (2.13)
Current Music:

Black Swan x Thom Yorke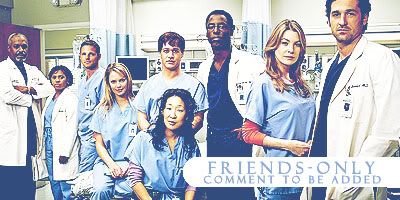 Name: Kirsten
Age: 18
Friends Only Banner By:
david_lucena
Location: Car 10, Seat 5A
Occupation: Indian Outlaw
Current Primary Obsession: Grey's Anatomy
Accepting New Friends: Yes